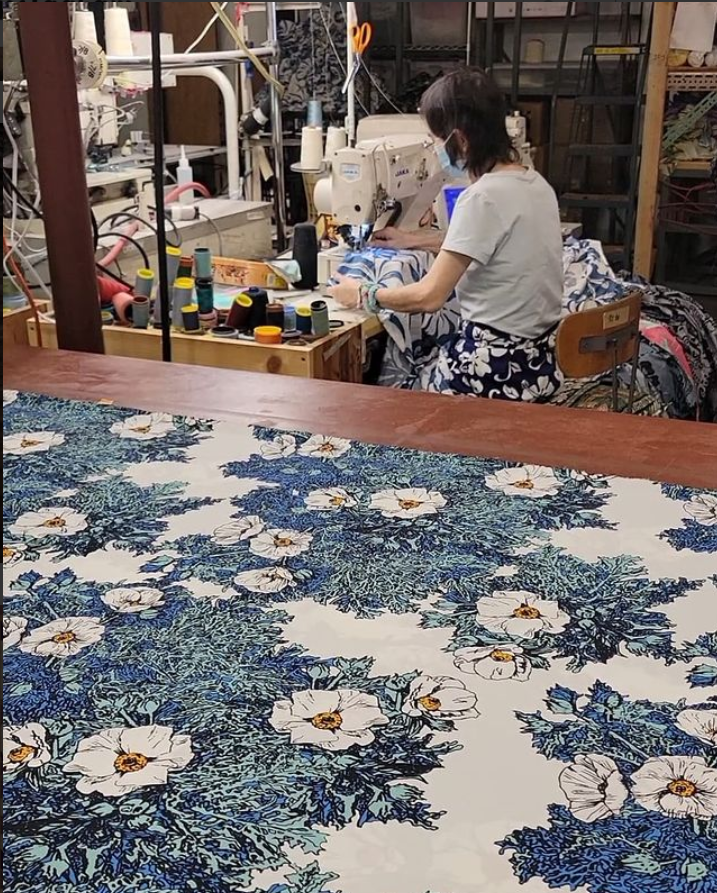 ALOHA WEAR PROCESS
It all starts with inspiration from the subtly stunning, storied, and classic flora of Hawai'i.

David Shepard hand draws detailed artistic representations of native Hawaiian plants at his rainforest home in Honolulu.
The botanically accurate illustrations are then digitally transformed into a print pattern inspired by the landscape and the arrangement of the plants.
Each native Hawaiian plant featured in David Shepard's designs has a fascinating story to tell.
Learn more about the featured plants of his modern Aloha wear.
These designs are then given vibrant and elegant colors drawn from nature.
David Shepard Hawaii uses imported and sustainably sourced cotton poplin for its modern Aloha wear.
The quality fabric is soft, durable and naturally breathable.
The thoughtful, authentic designs are then printed onto the fabric, forming the basis of artistic, meaningful Hawaiian clothing.
David Shepard hand-cuts each piece of aloha wear fabric to match the unique fit of a hybrid between the athletic fit and the classic aloha shirt.
David Shepard Hawaii works only with local seamstresses in Oahu for everything except his swim trunks and Italian silk scarves.

All Aloha wear and face masks are designed, cut, and sewn in Hawai'i.